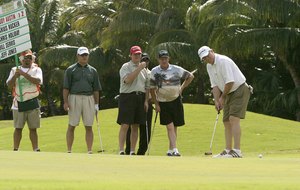 The scramble format often is used at large-scale golf events, such as charity, corporate or pro-am outings. A prime advantage of a scramble is it allows players of all abilities to contribute to the team's success and helps speed play. Golfers who are new to the format can quickly learn the rules and terminology. The most common scramble format is for four players, but it can be used with fewer or more players.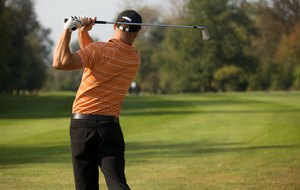 You've been told that your worst putt will probably be better than your best chip, so you putt when you can. And most of the time when you chip, you still want the ball to roll more like a putt. But sometimes you need to play a chip shot that checks up quickly, perhaps because there's danger if the ball rolls too far. For those times, you need a chip shot that spins.
A lob shot is a high, soft shot that lands and stops very quickly. If you watch the PGA Tour, you see players hitting lob shots around the green when they have to stop the ball quickly. Many amateur golfers don't try this shot because of its difficulty. Learning to hit a good lob shot takes practice and proper technique. Once you learn how to hit a lob shot, you have a better chance to save par from difficult situations around the green.