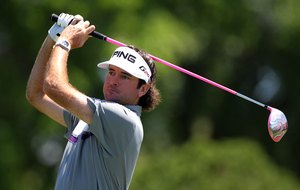 Most players consider using longer shafts in their clubs at some time or another, believing that longer shafts equal more distance, although that isn't necessarily true. There are two ways to lengthen your shafts. You may add extenders to your existing shafts or you may replace your existing shafts with longer ones. The effects can be very different. Tom Wishon has written extensively about the effects of changing shafts in "The Golfsmith Practical Clubfitting Program" guide.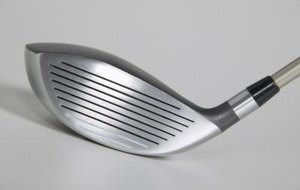 A ferrule is a mainly cosmetic addition to a golf club that fits over the club's shaft, forming a cosmetic transition between the hosel and shaft. Standard iron ferrules are from 1/8 to 1 1/4 inches long with an internal diameter of .368 inch, while standard wood ferrules measure from 1/8 to 3/4 inch long with an inside diameter of .334 inch. If you're building your own club, or you're replacing a shaft or a clubhead, you'll have to install a ferrule before putting the head onto the shaft.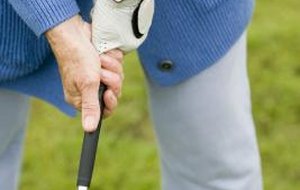 Many golfers pay close attention to their equipment, but a few small details about their clubs' grips can easily escape anyone's notice. For example, the grip is a curved surface, but it's not uniformly curved. With rare exceptions, a golf grip will contain some ridges or flatter spaces that help golfers hold the club correctly. Additionally, grips may contain small markings, known as alignment marks, to help clubfitters place the grips correctly, so the ridges or flat spots will be in the correct positions when golfers grasp the clubs.