Moving the hole on a golf green isn't a very difficult job, but the greenskeeper must pay attention to all the details to maintain the putting surface in top condition. There are several reasons why the typical golf course changes its hole locations regularly.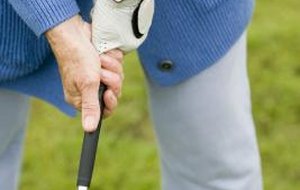 Using the right grips on your golf clubs is as important as finding the best shafts for them. As "Golf Digest" states, "The grip affects how the club feels and even how the ball reacts at impact. ... If you really want to mess up a golfer's game, just give him a grip he is uncomfortable with." There are two traditional ways to measure your grip. One is based on two measurements of your hands. The other correlates glove size to grip size.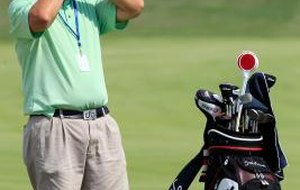 Range finders have become standard equipment for many golfers, including top-level players competing in college golf. A range finder allows a player to determine precise distance to reach a target, thereby aiding in the selection of the proper club. The technology typically uses laser and global positioning system readings to pinpoint a distance. Rules established by the National Collegiate Athletic Association and the National Association of Intercollegiate Athletics address the use of range finders by collegiate golfers.