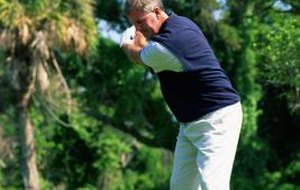 Golfers who want more distance know that increasing their club head speed is a good way to get it. Club head speed is measured at the point of impact. Many golfers try to swing faster throughout the swing and end up losing speed at impact. The most important factor is the release of the club at impact. Golfers with fast club head speed release the club later than those with slow club head speed. Proper grip, wrist hinge, body rotation and downswing are all necessary to release the club later and gain club head speed.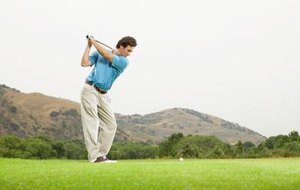 Golf swing speeds are typically calculated using computerized technology. You can determine your approximate swing speed, however, using a formula based on the distance your golf balls travel. For each mile per hour of club speed, a golf ball travels about 2.3 yards, according to John Darling, PGA member instructor at Maderas Golf Club in California. This measurement can help you determine your swing speed.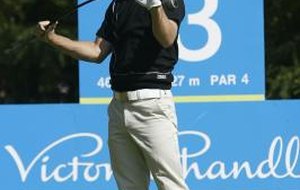 The flex of a golf club refers to the "relative strength (stiffness or softness) of a club shaft," according to PGA pro Mark Blakemore's golf glossary. "Golf Magazine" editor Scott Kramer notes that an individual club's flex is generally placed into one of five categories, including "regular," designated by the letter "R." The other categories are ladies (L), senior (A), stiff (S) and extra stiff (X). The ladies category shaft is the most flexible; the extra stiff is the least flexible. The regular category is in the middle.