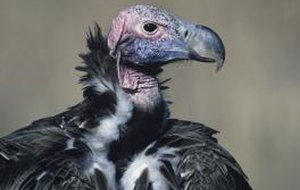 Bogey is the golf term for a score that's 1 over par on a single hole. A double bogey represents a score of 2 over par for one hole. Therefore, a bogey is always a better score than a double bogey. There are, however, occasions when the effect of scoring a double bogey is no worse than that of shooting a bogey. In match play, for example, if one player scores a par, it doesn't matter if his opponent shoots a bogey or a double bogey, as he loses the hole either way.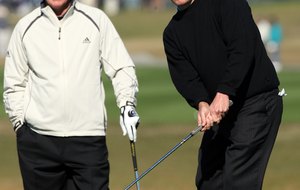 Learning a sport from one's father is a common theme that runs through families -- whether playing catch, shooting hoops, riding a bike or baiting a hook. But perhaps golf, more than any other sport, serves as the extension of the father-taught life lessons -- integrity, fairness and healthy competition. And the reasons may lie in the inherent roots of the game.
All PGA events are governed by the standard Rules of Golf, as published by the United States Golf Association. While rules don't specify precisely where a hole must be placed, the USGA does offer guidance in its Handicap Manual. By the strict letter of the law, therefore, a hole may be placed anywhere on the green. But tournament and golf course officials who must decide where to place the holes can look to Rule 15-3 of the Manual for the USGA's in-depth recommendations regarding pin placement.