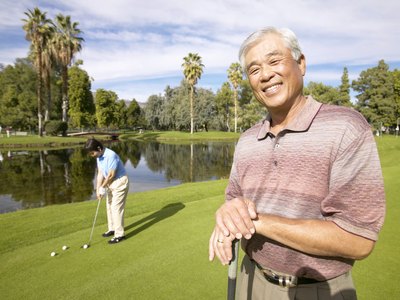 Scratch and bogey golfers are two very different types of players. Scratch golfers are good enough to be professional players, while a bogey golfer is an average player who can only dream of competing on a pro circuit. The United States Golf Association's handicap system ...
Featured Picks
Teaching your child to play can be a great bonding experience.
If you delay play, you could find penalty strokes added to your score.
Draws and fades are shots featuring controlled movements of the golf ball.
More Topics on Playing Golf